Shirley Robert RN, CPD, SFNP

I am a mother of two vibrant children. I am currently a Certified Postpartum Doula (CPD) Registered Nurse researcher and an Adult Nurse Practitioner Graduate Student in the state of Massachusetts. As a postpartum doula I enjoy meeting my families during the prenatal period or at any point postpartum to get to know their wishes in order to supply them with the best resources, education and services.


Me and my children love the outdoors and spending time together. I am commited to raise my children outside of the mainstream. I do my utmost to eat as natural as possible and be as gentle as I can on our precious environment.

My birth stories:
My first birth resulted in a loss around 22 weeks gestation. This was very difficult for us because not only was it our first baby, sadly, we both grieved differently. I found great support through a pregnancy loss support group. Three months after our loss we learned that we were pregnant our son. That pregnancy was full of "scares" to say the least. I was put on modified bedrest from 13 weeks gestation until our son decided to enter this world 6 weeks early. He was just about 6 pounds, alert and healthy. Since we experienced two very medicalized births I personally had the desire for a natural birth at home with any subsequent pregnancy. Knowing my previous history I didn't really know if I wanted anymore children or if I could love another child as much as I love my son.
Five year later "pregnant" with or daughter. It was an emotional roller-coaster after 20 weeks gestation. I was a "gestational diabetic", it was unclear if I had a condition called "incompetent cervix" therefore I had a Shirodkar Cerclage (a cerclage is a stitch that can be place lower in the cervix "Mcdonald's Cerclage" or higher up in the cervix "Shirodkar Cerclage"). The cerclage was not to be removed until I was passed the safety point (36 wks gestation). I was fortunate enough that my daughter made it to term, I was able to birth my daughter safely at home with the attendance of my family, 2 certified professional midwives and 2 midwifery students. I would love relive the entire birth experience all over again if I am blessed to conceive in the future.
---
Powered by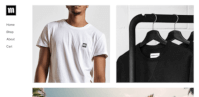 Create your own unique website with customizable templates.